We are trained and experienced to carry out tasks in difficult to access areas using different types of equipment and techniques, including rope access methods, elevating work platforms and confined space access. Our core competencies include:
High Rise Concrete Repair
We work with our clients to match materials and provide robust solutions ongoing rework is not required. Concrete works can include scanning, coring/cutting, patching and rendering.
High Rise Structural Work
Structural works can include removal and replacement of machinery and elements, including pipes, beams, brackets and fittings.
Anchor Installation and Testing
We install all types of anchors for rope access or machinery. Anchors can be either off the shelf or specifically designed to suit your needs.
Painting and Cleaning
We provide full building clean and paint systems including: building wash, surface perpetration, crack repair, and 1,2 or 3-part paint systems. We provide you with quality documentation to ensure suitable coating thickness has been achieved (DFT - Dry Film Thickness).
Window Seal Repair
We remove old, leaky window seals and replace with new modern products and methods.
Window and Pressure Cleaning
We remove mould, grime, and rejuvenate buildings using high pressure cleaners and scrubbers.
Corrosion Repair
Removal of existing rust is only part of the solution, in order to prevent recurrence, either leaks need to be stopped and materials or part configuration needs to be changed. We then prepare the surface, provide treatment, install coatings, and insulating materials.
Sign Installation and Removal
We remove old signs and install the new, including brackets, fittings and electrical connections. We also install and remove vinyl signs.
Slope Stabilization
We remove loose rocks, shrubs and debris, we can also install anchors, mesh and pins as required.
Access/Handrail Solutions
We can procure, design and install various forms of handrail, brackets, ladder and platform systems to suit your needs.
Confined Spaces
We work in tight spaces, including tanks, vent shafts, pits and lifts. We use all necessary safety equipment to perform the task including, AQM, SCBA, ventilators, tripod and rescue systems.
Short Term Access
We can install temporary working lines, anchors, barricades and fencing to enable your crew to safely work near edges.
ENGINEERING SERVICES
We work with our clients to develop solutions to everyday engineering problems. We can provide work methodologies, planning and engineering advice, Including, concept sketches or part development using CAD, perform engineering inspections, tests, and provide reports.
Specific licenses held by staff and crew:
IRATA Rope Technician Certification - Level 1,2,3

HRW Licence - EWP operator +11m

Confined space (Entry, Work, Standby and Rescue)

Bachelor of Mechanical Engineering

Operate & Maintain Chainsaws
NSW Electrical License

HRW Licence Dogging & Rigging

VOC assessment

First aid Certificates
Other:
All vehicles have first aid kits and fire extinguishers.

We have completed CM3 contractor prequalification, which means an independent verifier has checked our insurances, safety management systems and documentation.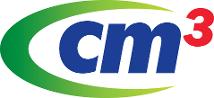 Industrial Rope Access, EWP Operation, Painting, Pressure Cleaning, Roof Cleaning, confined space, civil and mechanical engineering services, , window seal